Pimpri has effectively transformed Pune with its robust infrastructure development and excellent social facilities. The locality has made outstanding hrowth in terms of connectivity, making it one of the most demanding places in West Pune. The development of Pimpri Chinchwad (PCMC), which was initially an industrial area until the 90s, has now transformed into a residential area. Additionally, Pimpri's closeness to Hinjewadi has transformed it into a central commercial zone. Today, PCMC is considered a gold mine for residential and commercial investment by homebuyers all over the real estate industry in India. Pimpri area is seamlessly connected to Pune and many other nearby industrial spaces and IT areas. Sites such as Hinjewadi, Talegaon, Chakan, Talawade, Markal, Baner, Alandi, Dehu Road, and Balewadi are very well-connected to Pimpri. Inter-state Mumbai-Pune and Mumbai-Bangalore highways are also connected to Pimpri. A significant portion of the suburban railway network drives through PCMC. It comprises railway stations like Akurdi, Dehu Road, Kasarwadi, Chinchwad, Pimpri and Dapodi, making it a well-connected town.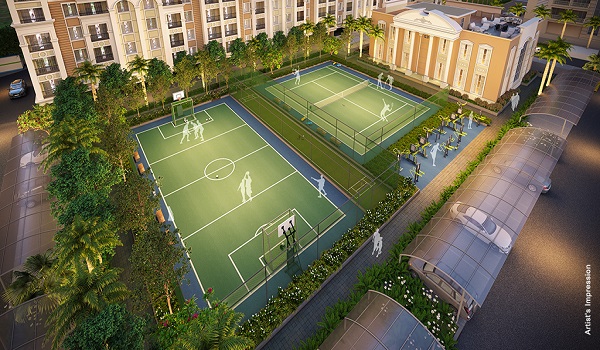 The metro route starts from Pimpri and connects with the other areas of Pune. This is another exponential advantage that works in favour of residential property buyers who have already been invested or desire to invest in PCMC. Pimpri Chinchwad is rapidly growing all over its boundary in Pune. The central urban portion of Pune, in the late 1990s, was restricted to only Punawale. On the west region, it was only Pradhikaran. Dange Chowk was toward the south, Bhosari in the east and Chikhali was toward the north. One such upcoming project in this location is Mahindra Nestalgia. Now, all these areas have already become residential development regions in Pune. The higher the residential development growth, the more the number of business prospects. The residential development in all these locations, including Hinjewadi, Wakad, Pimpri, Rahatani, Saudagar, Kalewadi, etc., also contributes to helping PCMC to maintain its residential vitality.
Mahindra Nestalgia Completion date has been announced, and it has already excited the investors. Mahindra Nestalgia Launch is long-awaited. From famous educational institutes and excellent medical facilities to family entertainment zones, Pimpri has it all. Pimpri has constantly been attracting working professionals and graduates, paving the way to a thriving property market. Property prices in this area are rising every day. So, decide, go ahead, and invest in Mahindra Nestalgia. The Mahindra Nestalgia maintenance charges appear low due to their excellent quality and other strategic means. Therefore, among all the investing options, it's a great place to wait for the new launch of Mahindra Nestalgia. Meanwhile, you can go through the Mahindra Nestalgia model apartment.